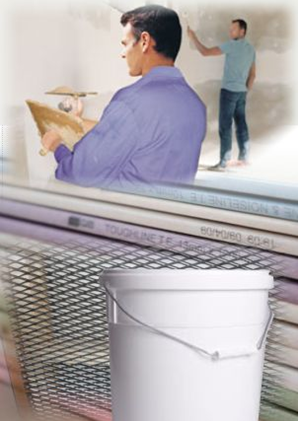 Plaster Cladding Maintenance and Plaster Repair Solutions
Prime Plastering can provide maintainance and repairs your exterior Plaster Cladding System or your exterior solid plastering. Our experienced plasters can analyse and identify any issues with you current cladding whether its  for mould, mustiness or moisture damage we can restore your cladding and paint work to a pristine waterproof condition
We also can repair any damage with to your exterior plastering or paint work anywhere in the Christchurch, Canterbury and Wellington areas. We specialise in solid plastering and can provide plasterboard and moulding repairs where required. Having qualified plasters that understand how these systems are constructed and can carefully check the issues that might cause leaking,  moisture issues or cracks is vital.
We also provide a comprehensive repair and maintenance service under manufacturers guarantees for a wide range of suppliers be sure to check as these warranties can last up to 15 years. To see the local plaster cladding brands that we support click the preceding link.
GIB® Stopping primed to please

It pays to employ experienced professional GIB board stoppers who are able to perform to the highest standards. We can supply, stop and stipple and repair any plasterboard surface in either Christchurch, Wellington or the wider Canterbury area.
We offer superior GIB board finishing and can assist in applying fibre mesh and in installing plasterboard firewalls. We additionally install and supply StuccoRite, GIB® Cove, Cornices, Acoustic Plaster tiles plus much more.

When it comes to the plastering and stopping business experience really counts and our superior finishing always lasts the distance.
We are accredited Club GIB® Installers and adhere to the high standards of quality required by this membership.
Club GIB® Installers are a nationwide network of specialist plasterboard professionals. Members are comprehensively trained to ensure the highest standard of  finishing services in NZ. Many Master Builders prefer Club GIB® Installers as their preferred plasterers.
We'll liase directly with with you in assessing the very best solutions for your plasterboard repairs, your extensions, your renovations or your brand new build; and all with a minimum of fuss. We'll consult with you in planning and scheduling the entire work flow to fit in perfectly with your specific needs.
We supply our high quality plasterboard finishing services for all homes, offices, schools, hotels, auditoriums, sports facilities and much more. From large scale damage to repairing hairline cracks, we can do it all.
In choosing Prime Plastering for both your exterior and interior plastering needs. You can be fully assured that your valuable assets will be properly protected and maintained during any priming or plaster repair work.
For repair work that really pleases, phone us now for a FREE appraisal on:
FREEPHONE 0800 897 890
or Contact us online here